Join Us for the 2021 Fall Art Crawl!
---
gg's Hosts Multiple Artists
You won't want to miss the Fall Art Crawl Friday, September 24, 2021 from 5:30 - 8:30 pm. This year's Fall Art Crawl features more than 70 artists in 40 different Downtown Businesses. We are proud to host multiple artists here at gg's! Meet the artists and authors behind the works being featured.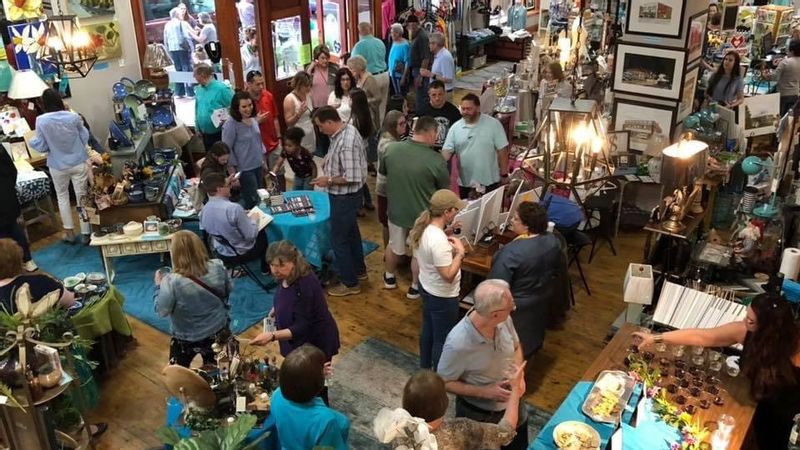 Belinda Thomas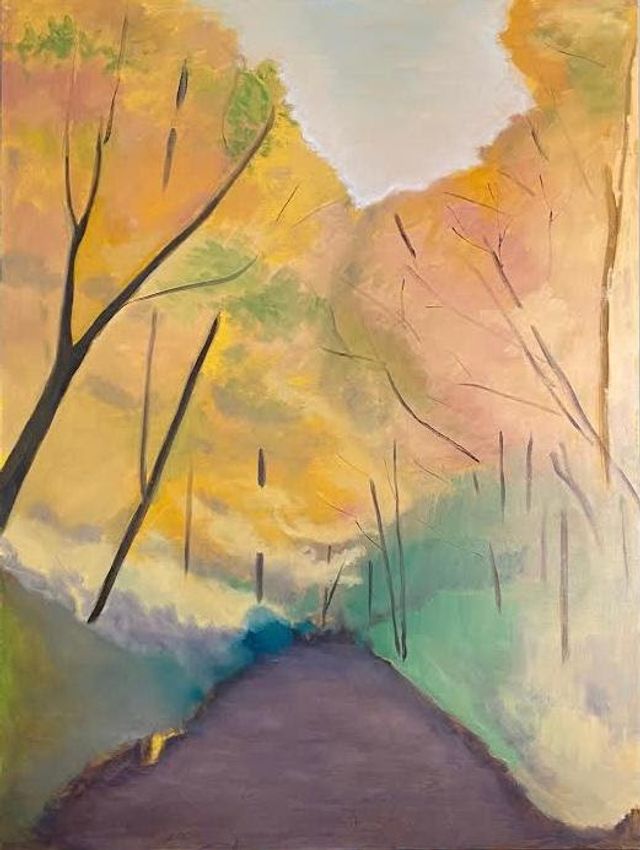 Belinda derives energy from nature and translate its power through painting. If she can capture that feeling of being overwhelmed, and overpowered, she has done what she set out to do. For her, the darkness in nature is as beautiful as the light—layers of thin oil glazes allow me to capture that depth. Her art is an experiential trek derived from my hiking—thus my desire for large canvases. She wants the viewer to step into the moment: feel the spray of a waterfall, hear the rush of a stream, or embrace the coolness of a shadowy path. She wants them to investigate the light and the dark. Once captured the viewer can take part in the experience and escape into the landscape.
Cindy Shaw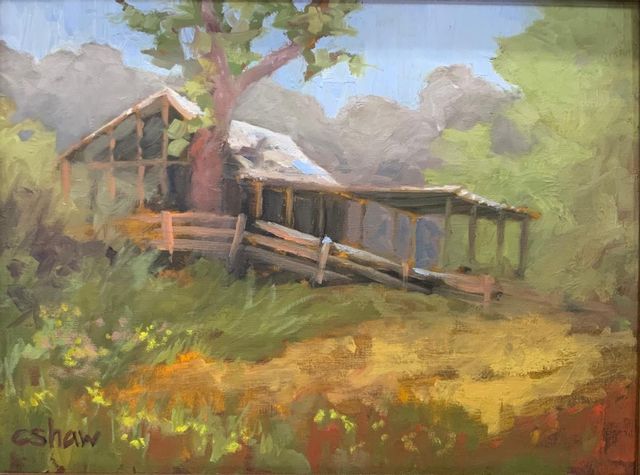 Residing in the Lake Norman area, Cindy Shaw is a full-time impressionist and fine art artist. Shaw draws her energy and peace by spending time outdoors actively exploring, hiking, paddling, traveling, and wildlife watching. While Cindy enjoys painting on location (en Plein air), she is often torn between joining in on the adventures or trying to capture the moments.
Kate Lassiter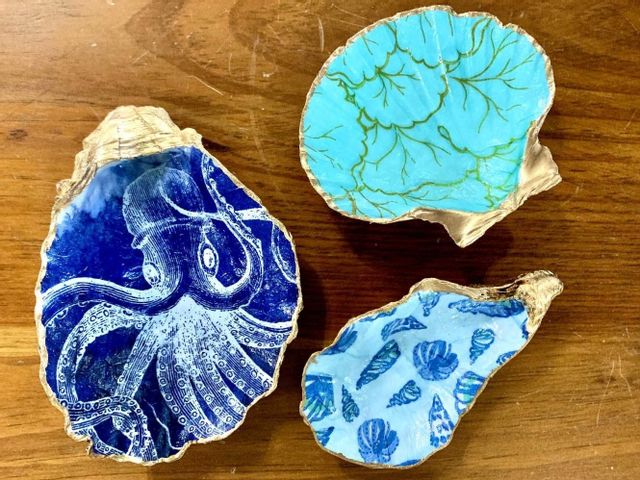 Kate Lassiter is a Connecticut native but has lived in North Carolina since 1992. She studied design and art history in California and Switzerland and received her Bachelor of Fine Arts from the Art Center College of Design in Pasadena in 1985. Kate lives in Statesville with her husband and local attorney, Mike Lassiter.
Michael Joe Moore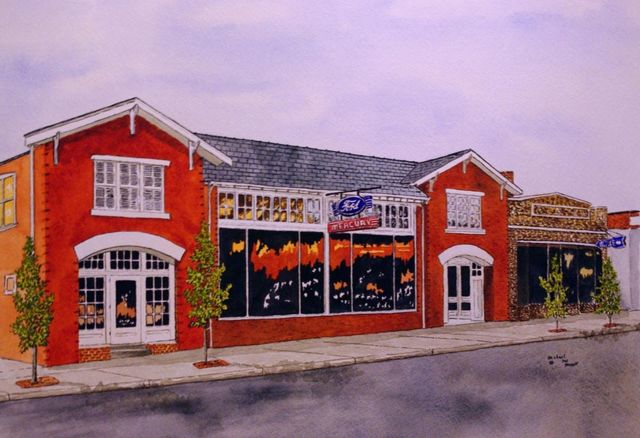 Micheal Joe Moore's watercolors reflect his passion for both molten metal and history. His watercolors of foundry scenes have been collected by customers in several states. Recently he has focused on local history and landmarks. His most recent series of watercolors has focused on Downtown Statesville and its landmarks.
William (Bill) P. Pope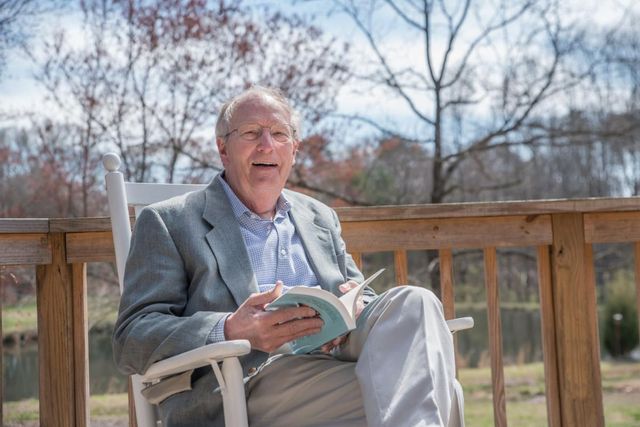 Statesville Local Attorney and Author, William "Bill" P. Pope released his first book titled "These You Know," a compilation of short stories that attempt to deal with complex and controversial subjects. He has spent his life telling stories, some true and others with the element of truth, sharing these stories with juries, his children, his grandchildren, and friends. As a beloved community leader, he looks to share stories, "My stories are not real. But I'd like to think they could be. They sound real. Don't you think?" wrote Pope.
Thomas P. Gill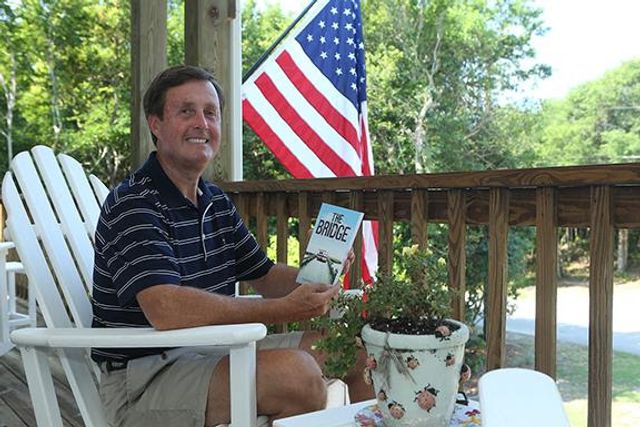 Thomas P. Gill is a retired military officer and health care executive. When not writing, he stays active by golfing, traveling, assisting military members in transitioning to civilian life, and spending time with his family on the beach.